Green Shield Protection Plan at Dayco Heating and Air Conditioning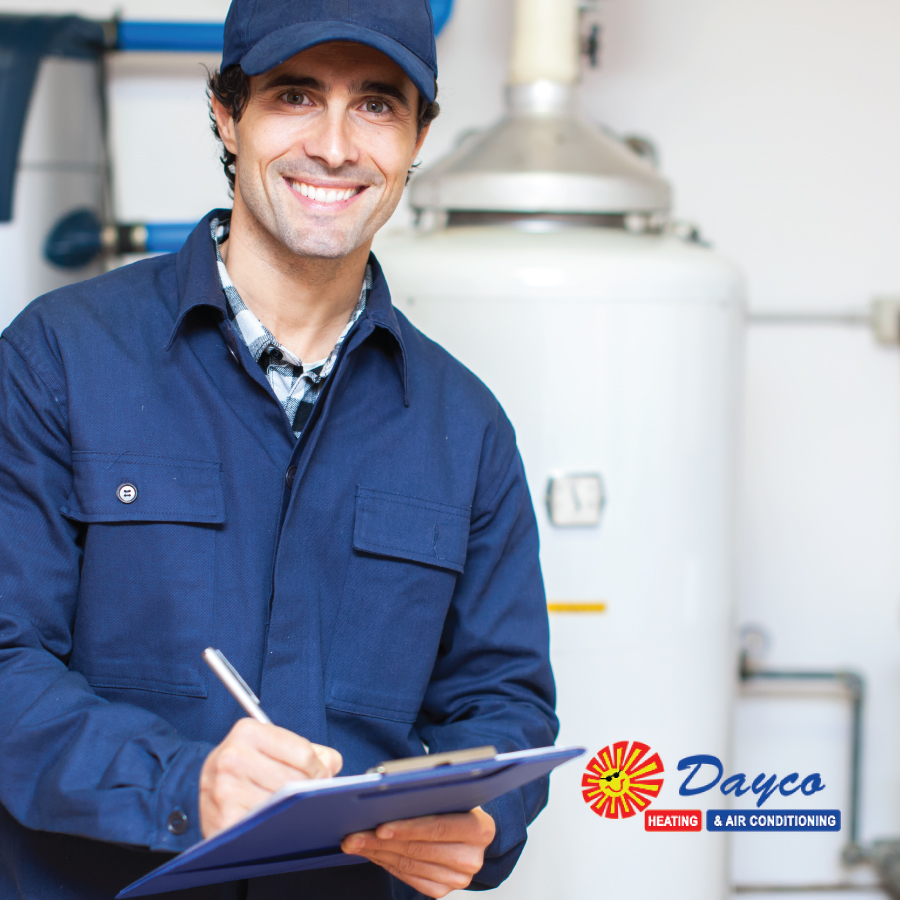 Heating and Cooling systems are constantly evolving, becoming more complex and sophisticated each year. With better systems come better efficiency, longevity, and home health. However, simply just changing air filters can prove complicated for the average person. At Dayco, we know the ins and outs of heating and air conditioning. We also know our customers, and that the task of maintaining heating and air conditioning units doesn't need to be tacked onto an ever growing to-do list. That's why we have maintenance plans that we will highlight on the blog, starting with the Green Shield Protection plan.
Our green shield protection plan is a one year contract, for only $15 a month plus tax (and labor). We give your units a thorough check through, as well as clean and test the systems. You can rest assured knowing that your heating and air conditioning will be checked and cleaned by the capable, expert hands of the Dayco team. Prevention is especially crucial for your home, just like your car. If you don't maintain your car, you cannot catch little easy fixes along the way. Soon you are left with a huge bill for a broken part that could have been prevented. The same is true for heating and air conditioning units.
Your Dayco team knows what to look for to keep all parts of your heating and cooling units running smoothly. We follow the same checklist for the green shield protection plan every time so we don't miss anything. The team member cleans and adjusts the burner assembly. They also clean ignition assembly as well as cleaning and adjusting blower components. Everything is inspected thoroughly, including the heat exchanger or elements. The B-vents are inspected for rusting, and the refrigerant pressure by sub cool and super heat are monitored. The system is not just examined, but tested as well to make sure it doesn't solely look ok, but runs well too. We test the starting capabilities and safety controls.
Next, new air filters are changed out for new ones. We clean and adjust the blower components. When the electrical connections are tightened, we measure the volts /amps. All oil-able parts to the unit are lubricated. The thermostat is checked thoroughly for calibration. Evaporator coils and condensate drains need to be cleaned, and temperature difference measured.
As you can see, we keep your system running at optimum efficiency. A smooth running system means a smooth running household. Proper maintenance saves money and time in the long run. There are also significant health implications to a poorly or optimally running system. A well maintained and filtered system has positive impacts on not just air quality but overall health for everyone in your home.
Call Dayco today to set up your Green Shield Protection Plan.